I know these posts are a bit like Marmite meaning you either love them or hate them! me personally I love wish lists as it gives me ideas of what I could possibly buy people. After all its only a wish list I don't expect to get any of these things and if I did I will be very thankful,I have thought of 7 things I have been dreaming of getting and if I don't get them as presents I'll go out and buy them myself on boxing day.
Number one:
Zoella's secret scenta gift set, when Zoe released her Christmas range this is the first thing I saw and knew I wanted. It has all 4 scents in that Zoe has ever released but in mini form, I thought this would be a perfect way to try out all her perfumes and see which one I would want to buy the full size off.
Number two:
Christmas PJ's I ask for this each year now as I love wearing them for the whole of Christmas day, our family stay in all day, eat, laugh and watch Christmas films, and I mean who doesn't love pj's?
Number three:
When Lush released their Christmas range this was the gift I was drawn to most of all, it had so many different products from bubble bars to shower gel, plus the box looks amazing, it is the  12 days of Christmas.
Number four:
Kat Von D has finally come to the UK! I have never tried any of her products so when I saw this little set I know I wanted it because its a perfect way to try out her brand, its the ' London calling ' limited edition gift set.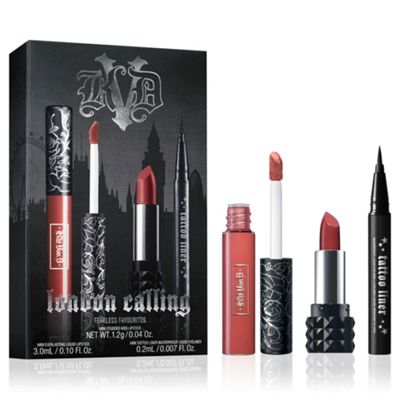 Number five:
I am in desperate need of new makeup brushes and I found the perfect set which is also cruelty free,  Studio brush gift set.
Number six:
Tanya Burr recently released her Christmas cosmetics range and oh my god, its a good one this time I wanted EVERYTHING but that would be greedy so I chose the pretty unstoppable pallet, the shades in this pallet are perfect for an everyday look.
Number seven:
Sticking with the make up theme beauty bayy in the UK have recently starting stocking Jeffree Star and for anyone who knows me personally knows ya girl loves Jeffree and his makeup line, I have wanted his beauty pallet since I first ever saw it.
As always thanks for reading, whats your wish list this year?
Mermaidmoonchild,
x